Frugal products are often associated with simple and low-tech solutions. This, however, is not always true. In fact, some of the most advanced services in the world - like Google search or GPS navigation - cost little or nothing if you, like billions of people from Mumbai to Nairobi, have a smartphone and access to the Internet. Not only are services like Skype free; they also enable other services to be delivered in much more advanced ways. In this way, a technology like mobile Internet breaks the conventional link between high cost and high value to end-users.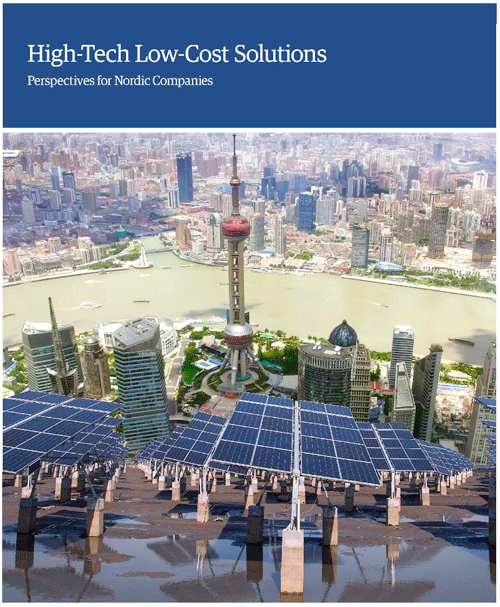 Nordic companies often produce high-value products with a focus on design and technology. While attractive and often innovative, they are also expensive and tend to target the needs and resources of the wealthy. In a global economy where emerging markets are of growing importance, Nordic companies frequently struggle to adjust products and services to the growing middle and low-income markets. Meeting the needs and aspirations of these segments calls for frugal solutions – in other words solutions, which focus more on "need to have" as opposed to "nice to have" – and with target price points and features that match mid and low-income customers.
In collaboration with the BOP lab at the Confederation of Danish Industry I have written a report for the Nordic Council examining how Western companies can use even very advanced technology as a way to create new frugal solutions for emerging market that offer much higher value for users at a very low price. 
You can download the report here.